Our Friends elect Trustees at the Martineau Gardens' Annual General Meeting to take overall responsibility for our organisation. They play a vital role, they volunteer their time and working together to make important decisions about our charity's work.
Sue Roberts (Chair), Tim Bruton (Treasurer), Glenys Thomas, Peter Arnold, Tom Walkling, Liz Hensel, Sarah Colles and Peter Townley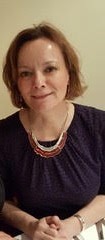 Sue Roberts, Chair of Trustees
I have been a Trustee at Martineau Gardens since January 2014 and became Chair of the Board of Trustees in June that year. From Essex originally I have lived in various parts of the country before moving to Birmingham from Leeds in 1997 to work at University Hospitals Birmingham in general management. I moved into community services and led the Birmingham service for people with learning disabilities and region-wide specialist rehabilitation services, helpfully relevant to the work we do at the Gardens. I left the NHS in 2013 and spent two years with St John Ambulance as the Regional Director for the West Midlands, before covering a Hospice Director role in Leeds. I have recently moved into the CEO role at Better Pathways in Digbeth. I now live in Harborne and spend much of my time time keeping fit at the Edgbaston Priory Tennis Club. I have relatively recently taken up (not very successfully!) Cross country skiing and cycling. One of my ambitions for the Gardens is that we exploit opportunities for joint working with other charities in order to improve services and outcomes for those needing our support. Another is to raise the profile of our charity in the local community and with local businesses, which we are now doing through our newly launched corporate sponsorship scheme.
Tim Bruton, Treasurer
I have lived in Birmingham all my life and currently live less than one mile from Martineau Gardens. I have been a Chartered Accountant since 2003 and currently work in industry (Jaguar Land Rover) as a finance manager. I am married with a teenage son. I joined Martineau as an opportunity to share my finance expertise with a group of people who make life better in a myriad different ways. I feel I have gained more from the Gardens than I have contributed and know that the Gardens prove everyone has something to offer.
Glenys Thomas, Trustee
I was brought up on a farm in the Cotswolds which was referred to by an elderly man in the village as "the bloomin'(bit stronger actually) League of Nations" So left home as soon as possible to do a psychology degree and subsequently followed my interests in other countries. Over the years I taught social workers about group dynamics and human behaviour whether in therapeutic, family, community, or management/staff development settings From my perspective Martineau Gardens can provide a really healthy social ,emotional and physical environment where individuals can flourish supported not only by the staff but also each other.
Peter Arnold, Trustee
Living nearby and working in the city centre as a barrister, I have been involved with the Gardens for many years, presently as a Trustee and previously as Chair of Trustees. It has been a privilege to give time to such an inspirational place – an oasis of green calm at the heart of our second city.
The Gardens provide a safe and wonderful space to local people and their children whilst giving training and direction to our volunteers many of whom have difficult lives. All this is done on a small budget funded entirely by donation and fund raising events.
Elizabeth Hensel, Trustee
I live in Moseley and am a clinical psychologist. I have worked for the NHS for many years, at one time being clinical Director for the services to people with a learning disability in South Birmingham. I have also served on several boards, and am experienced in governance. I am now retired from full time work, but am a governor at UHB and continue with my research interests. My main area of research has been into quality of life, particularly with people with learning disability.
I have always been involved with my local community through voluntary work, arts activities charitable work and so on. Martineau Gardens are a delightful oasis in the middle of the city and I hope my skills and experiences will contribute to its continuation and development.
Sarah Colles, Trustee
I have lived in Birmingham for 50 years and now live close to Martineau Gardens. I have always enjoyed and benefited from visits to the Gardens and it is particularly good to see the success of the Therapeutic Horticulture. I also enjoy introducing friends and family to this green space so close to the city centre.
Most of my career has been spent with the Royal Society for the Prevention of Accidents (RoSPA) both as a Consumer Safety Information Officer and as a Senior Manager. I have also worked briefly for the NHS and for Birmingham City Council. I have an Open University degree.
I was a Magistrate on the Birmingham Bench for 20 years and have been a Trustee at a Child Contact Centre. I am keen to promote the use of Martineau Gardens to as wide a variety of people as possible.
Tom Walkling, Trustee
Peter Townley, Trustee