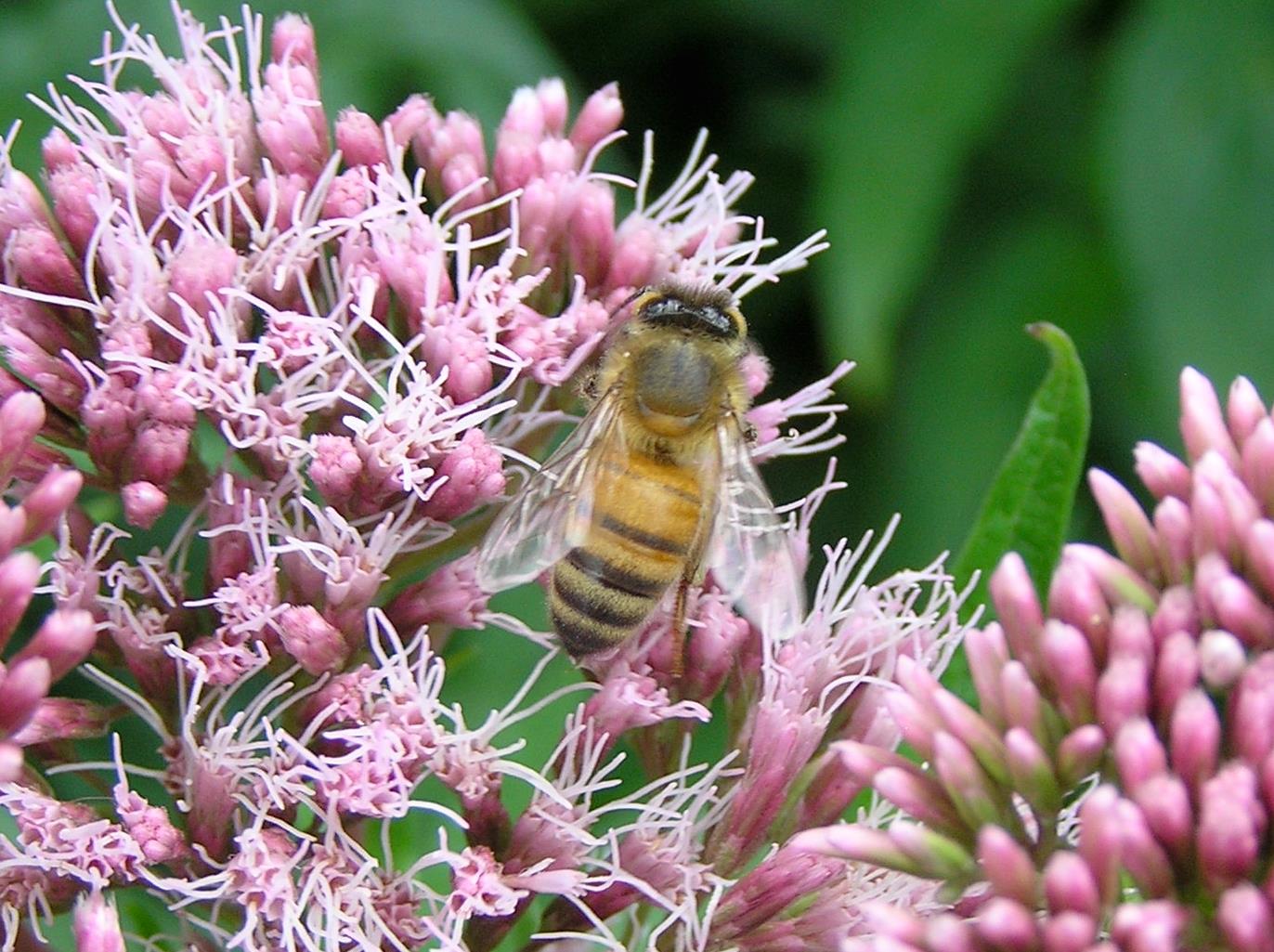 As a food-growing community garden, one of the things we aim to share with volunteers and visitors is the importance of pollinators in the foodchain*. We garden organically, and the volunteers on the therapeutic horticulture programme come to understand how by leaving a few nettles here, a pile of logs there, they're supporting a range of pollinators from honey bees and bumblebees to hoverflies, butterflies, moths and beetles.
We were delighted to have our efforts in demonstrating pollinator friendly habitats and food sources to the public recognised by The Bees' Needs Champions Awards. Along with 32 other green spaces across the country , we have received a Bees' Needs Champions Award for 2020. Insect pollinators are important for our environment and for biodiversity. Without them seed production by wild plants as well as flowers, vegetables and fruit grown in gardens would be jeopardised – pollinators allow plants to produce fruits and seeds which birds and other animals rely on.
Find out more about how we have created a pollinator friendly community garden and who benefits from it by watching our 3 minute film here.
* Article published during Lockdown 2 – if you would like to visit Martineau Gardens, please read our latest statement about when the Gardens are open. During the arly stages of the pandemic, our Education Officer Juliette Green broadcast on-line live nature videos which you can access here.
About the award:
The annual Bees' Needs Champions Awards are run by Defra in partnership with the Green Flag Awards, the Bee Farmers' Association, Championing the Farmed Environment and the Nature Friendly Farming Network. The awards recognise and celebrate examples of exemplary initiatives undertaken by local authorities, community groups, farmers and businesses to support pollinators.