For those of you who have been following the story regarding the renovation of our Shipwreck Play Area, you will remember how we have been focusing on a natural play experience, which will engage children's imagination. With our commitment to wildlife and the environment we wanted to keep materials as green as possible, creating a green play space that reflects our values was important to us.
We were delighted when local business Envirotoy got in touch with a good deal around their plastic-free toys. They gave us a number of sets and we were so pleased with them that we bought additional sets for busy times.
Pictured here, Stuart Loach (Director, Envirotoy) personally delivering the plastic-free play sets. The wooden sand play sets are made from 'planwood' a type of moulded wood that uses left over sawdust and good for waterplay too.
Prior to the official launch, our volunteers gave the sandpit area a test run and of course, a cermonial sandcastles were made.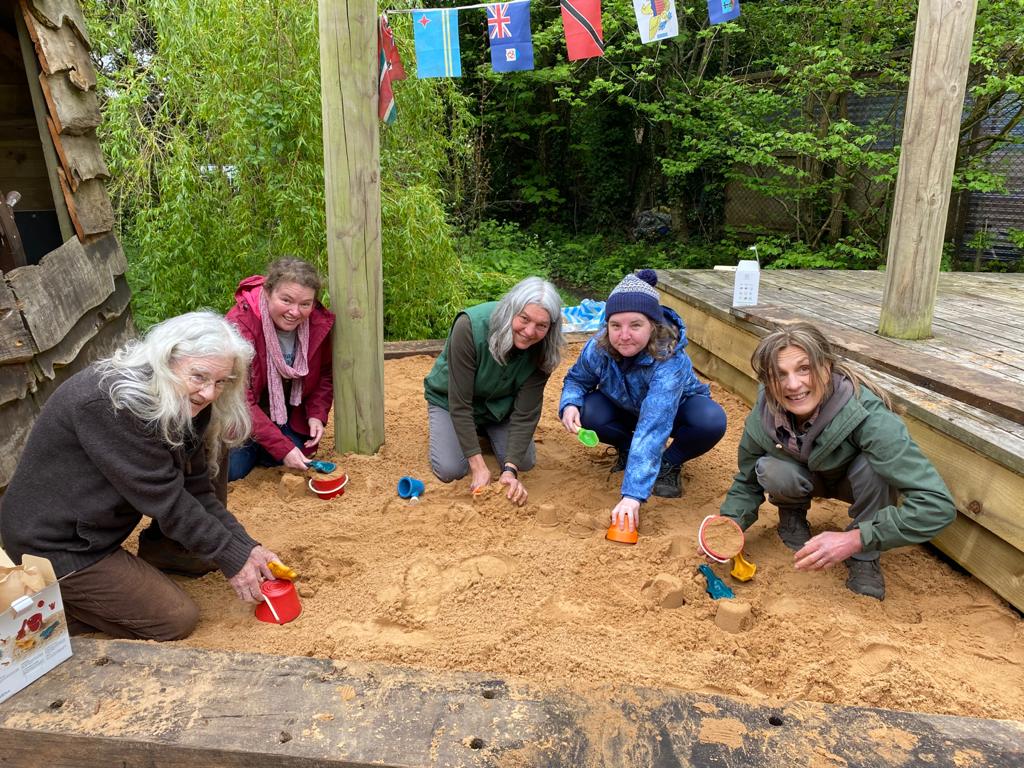 Stay in touch with our plans, by following the story on social media. You can find out more about Envirotoy here.