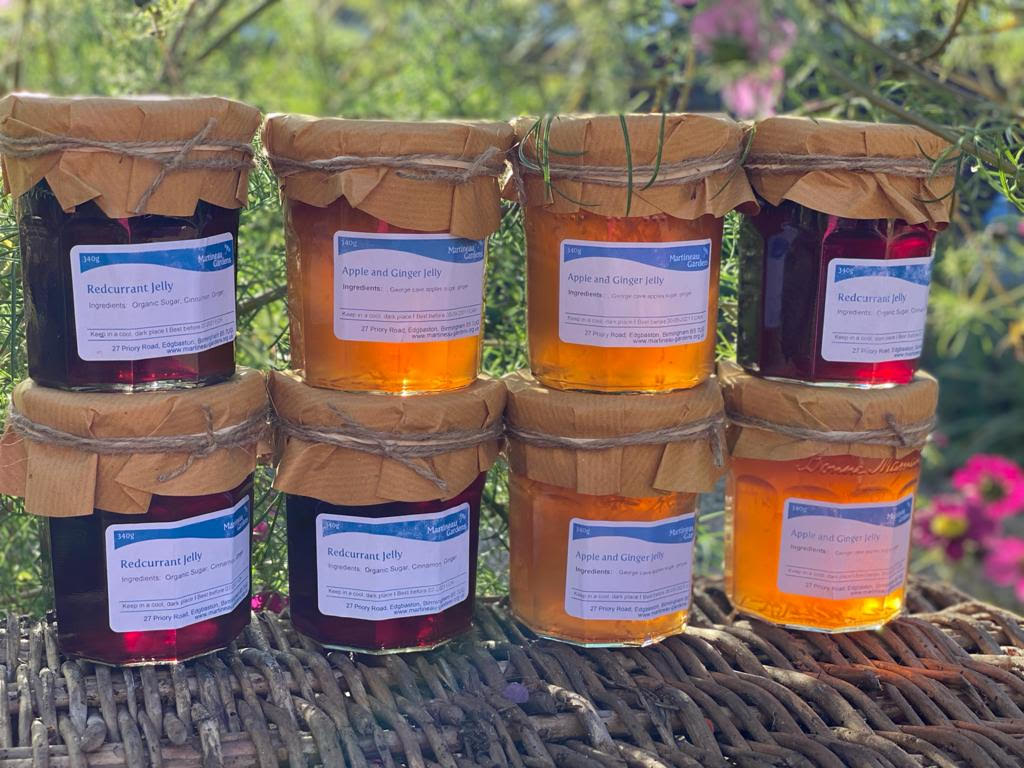 Throughout the growing year, Martineau Gardens grows a huge variety of fruit and vegetables that are suitable for preserving. From apples, pears, rhubarb and gooseberries to figs and mulberries – the orchard, vegetable beds, glasshouses and soft fruit cages produce quite a bounty.
For many years, a team of volunteers have taken any surplus fruit or vegetable and turned them into jams and chutneys that are sold at the Gardens, with the proceeds from sales being ploughed straight back into the running costs of the charity.
Jam Maker, Record Breaker!
Volunteers Caroline Hutton (our former Director) and Glenys Thomas (Trustee) have been visiting the gardens almost weekly to pick the fruit through the seasons. Caroline's preserving pan has been in constant use — fruit has been stewed and simmered to create the content for the Martineau Gardens 'Jam Emporium'. The season began with production of gooseberry jam and finished, just a few days ago, in early January with delivery of the 228th jar: apple chutney.
On asking Caroline what her motivation is, she replies, "When a bush or tree fruits, it can be ready all at once and then you have nothing for eleven months but if it's preserved in some way, we can enjoy the fruit all year round."
She adds, "I stepped into the line of Martineau Gardens' jam makers and have been lucky to be able to consult the expertise of Jean Fletcher and Sandria Allwood. In addition the the Martineau Gardens harvest, I've been pleased to receive surplus fruit donated by friends and fellow allotmenteers – it's all gone into the range of Martineau Gardens' preserves."
Preserves are priced at £3.50 per jar and can usually be purchased in person on Martineau Mondays between 10am and 3pm. (At time of writing the Gardens are closed – for the latest details around our opening times during the pandemic, please read our statement here.)
Profits from sales of goods (preserves, produce and more) all contribute to a flourishing Martineau Gardens.
Our thanks to Caroline for this.