Usually, in December, we would hold our Volunteer Festive Gathering – enjoy eating homemade food together, the windows of the Pavilion steaming up as we laugh, exchange cards and generally have  a jolly time.
This year, as we face the pandemic together, social gatherings are not possible, but we still wanted to thank our volunteers and provide them with a little something to take home and enjoy. 
The 'Martineau Gardens Crafters' got together to make 'Christmas in a Bag'. They handprinted christmas cards, baked gingerbread christmas biscuits, produced soap (made with Martineau Gardens' honey) and screen printed Martineau Gardens Tote Bags.
And for those volunteers who are shielding and cannot visit come to the Gardens to volunteer, we have stayed in touch with them so that they feel connected and each will receive a personally delievered bag from one of the team.
A recent grant from the Heart of England Community Foundation's The Winter Wellbeing Fund: Festive Fun has made the purchase and creation of these gifts possible.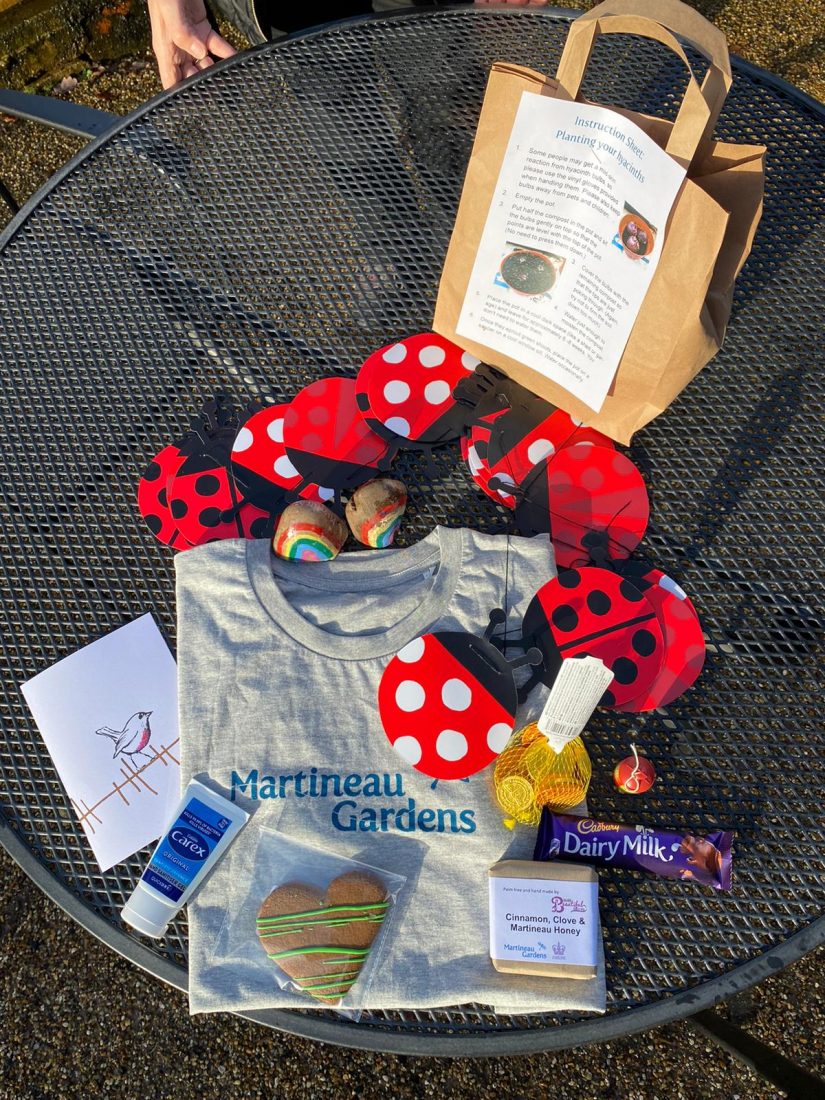 Gardening together – winter wellbeing
Here at Martineau Gardens, many of our volunteers on the Therapeutic Horticulture Programme have been able to continue to garden with us. At this time of year, as the temperature falls and the light diminishes – gardening together becomes even more important, particularly for people experiencing social isolation. Winter is the time when we catch up on some of the landscaping work – such as winter coppicing in the woodland or restoring the play area – whatever the task, we appreciate our volunteers so much; they work so hard to help keep Martineau Gardens beautiful for us all to enjoy.