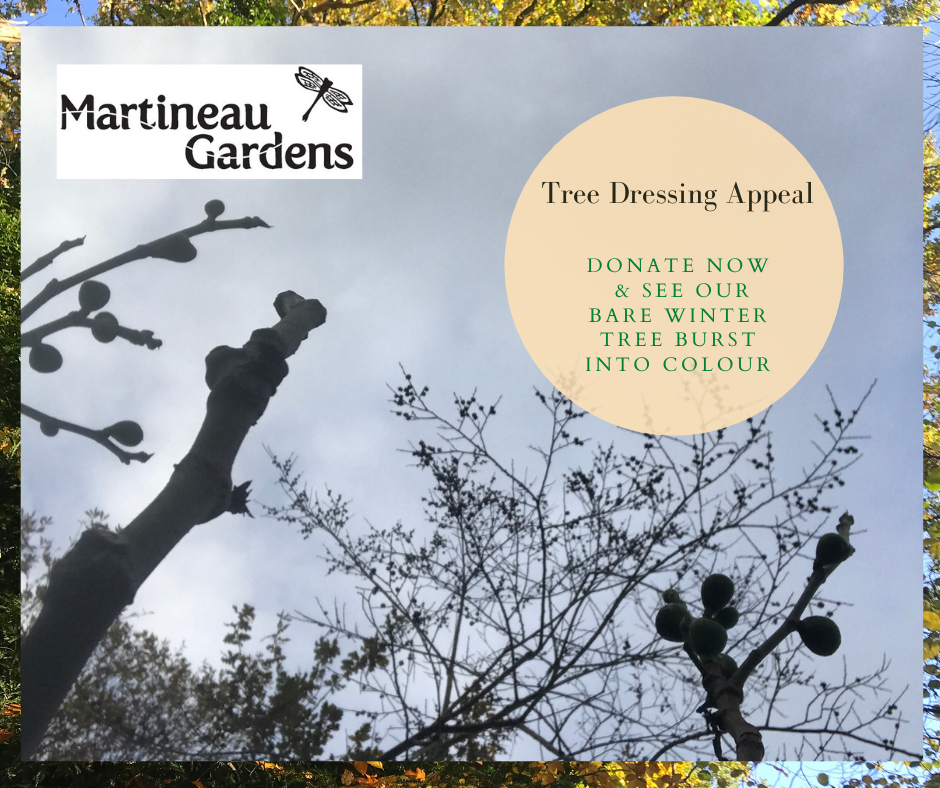 Donate to our Tree Dressing Appeal to see that Martineau Gardens continues to flourish.
Help to ensure that Martineau Gardens continues to be a safe and welcoming place for all. Donating to our Tree Dressing Appeal will see a bare winter tree burst into colour. Tree dressing customs are found throughout the world, an opportunity to celebrate our leafy friends and the benefits they bring. Taking the tree dressing tradition as our inspiration, we have selected the fig tree within our orchard to be the focus for us this December. As more and more donations are received for the Martineau Gardens Tree Dressing Appeal, colourful strips of cloth will be tied to the tree to create a bloom of colour in the bare orchard and to bring everyone cheer in the dark days of December.
Help to ensure that Martineau Gardens continues to be a safe and welcoming place for all. A well cared for garden where visitors can take a break from the trials that life often presents, and a place to get close to nature, whatever your age. During the pandemic, we have been able to offer a lifeline to our volunteers by continuing the therapeutic horticulture project, at a time when this service was needed more than ever. Thanks to funding from charitable trusts we have been able to provide meaningful support to our volunteers throughout the crisis. Alas, the 'behind the scenes costs' that help to keep the hot water running, the toilets flushing, the tools repaired, the seed box replenished, the lawnmowers serviced and a myriad of bills paid, keep coming in. These essential costs are normally met through our public engagement activities such as the Garden Party, plus venue hire, plant and produce sales. Since March all these income streams have been lost in the year we faced Covid-19 together. This is where we ask you, our community, to support us by donating to our Tree Dressing Appeal so we can continue to care for these beautiful gardens, and keep them open for all to enjoy.
Make a dedication
When you make your online donation, you have the option to add a message – if you wish, write a message of hope, a wish or perhaps a dedication in remembrance of someone – we will copy your message onto our Tree of Hope – which will be on display in our welcome shelter.
Ways to donate: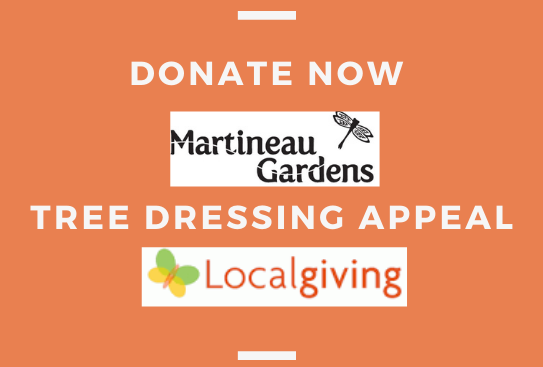 Online donations: https://localgiving.org/treedressing
Local Giving is our chosen on-line giving provider – and will also process Gift Aid on on-line donations.
Telephone: 0121 440 7430 to make a card payment
Post: Post a cheque (made payable to Martineau Gardens) to Martineau Gardens, 27 Priory Road, Edgbaston, Birmingham, B5 7UG
… or pop into see us on a Martineau Monday with cash. It all counts, and if you're a UK tax payer, we can claim the Gift Aid making your gift worth a further 25p per £1 you donate.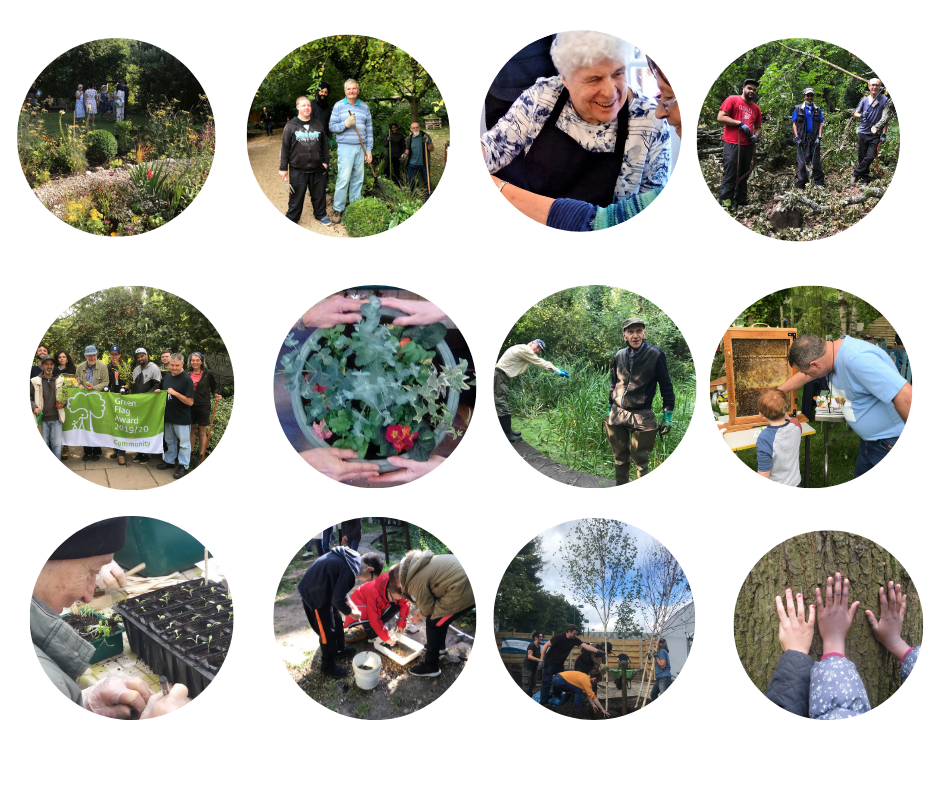 PLEASE SHARE THIS PAGE AS WIDELY AS YOU CAN
PLEASE SHARE THIS DONATION LINK: https://localgiving.org/treedressing