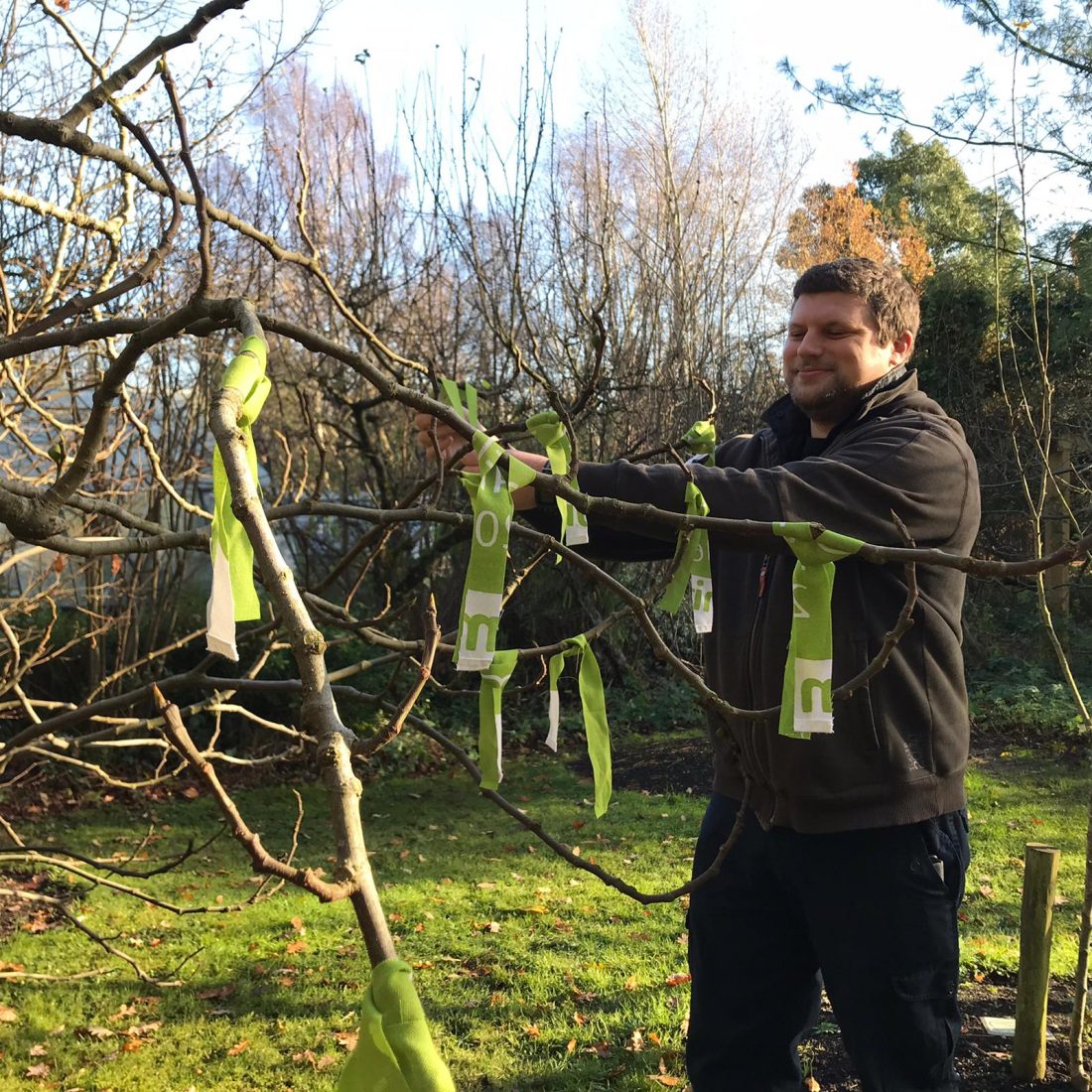 Tree dressing customs are found throughout the world, celebrated at different times of the year – the universal theme being an opportunity to celebrate our leafy friends and the benefits they bring.
Tree dressing day takes place the first weekend of December – you can find out more about the tradition here, on the Common Ground website.
Taking the tree dressing tradition as our inspiration, we have selected the fig tree within our orchard to be the focus for us this December.  We have created the Martineau Gardens Tree Dressing Appeal. As more and more donations are received, colourful ties of cloth will be tied to the tree to create a bloom of colour in the bare orchard and cheer us all in the dark days of December.
On day two of our campaign, we had received over £300 in donations – thanks to the generosity of supporters. Pictured above, a volunteer ties ribbons onto the fig tree.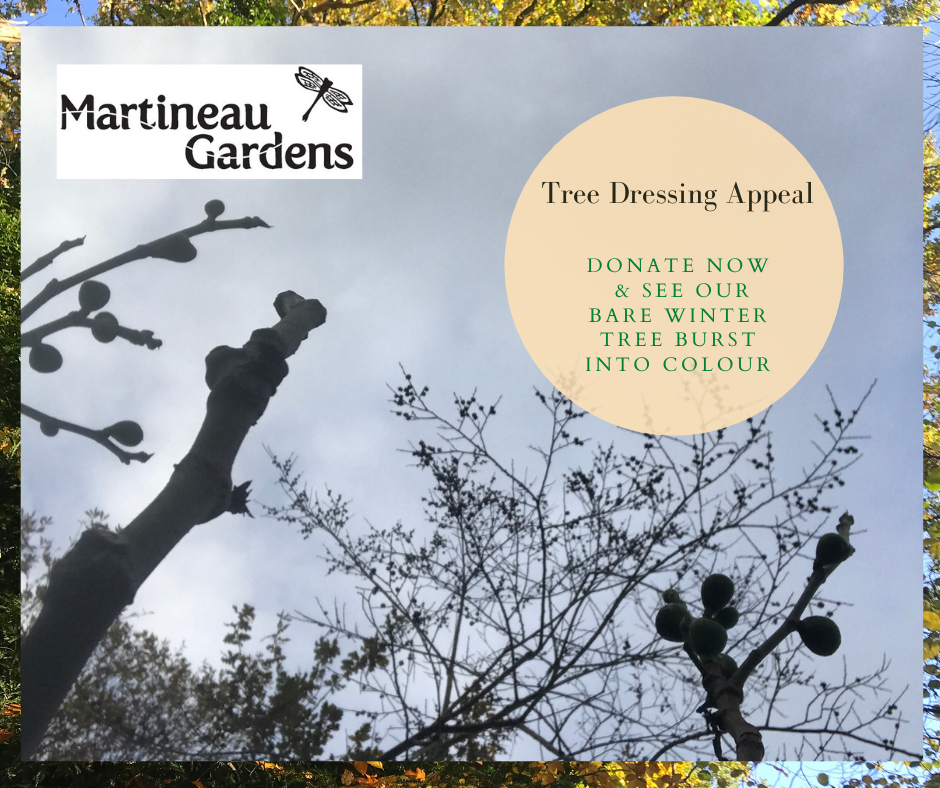 Please donate to the Martineau Gardens Tree Dressing Appeal – you can call the office on 0121 440 7430 and make a donation by card or donate online – click here to be transferred to Local Giving (our online giving donations platform).