Saturday 25 June 2022 3pm – 7pm plus encores
Charity Auction and Raffle
Tickets: £15 includes live band and wine – advance purchase recommended
Raising vital funds for Martineau Gardens, as we celebrate 25 years of bringing people, plants & wildlife together.
Be the first to view the Summer Garden Party Brochure – hot off the press here!
Come and enjoy a fantastic late afternoon of live music and wine, in the grounds of this beautiful, therapeutic community garden. The perfect setting for a wonderful afternoon Summer Garden Party. Join in with the excitement of the auction and raffle, enjoy a glass of wine or two, live music and delicious food. What's not to love? We're close to Birmingham city centre, easy to find but you'll be amazed at what a tranquil oasis this little gem can be. Whilst you're here, enjoy wandering around our gardens, the courtyard garden with stream and pond, the pavilion garden, the shady nooks of the woodland, the newly restored rose garden.
We're so excited about the event – keep an eye on our social media for more announcements about what is planned!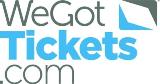 Tickets now on sale. You can buy them:
on-line from WeGotTickets (a non-returnable booking fee of £1.50 applies)
by phone, call Martineau Gardens 0121 440 7430 (Monday to Friday 10am until 4pm, card sales, no booking fee)
in person from Martineau Gardens (cash or card, no booking fee)
in person from Sue Roberts
To stay in touch with our plans for this wonderful afternoon, check back here soon or register your interest by sending an email to: sarah@martineau-gardens.org.uk
Our music for the evening: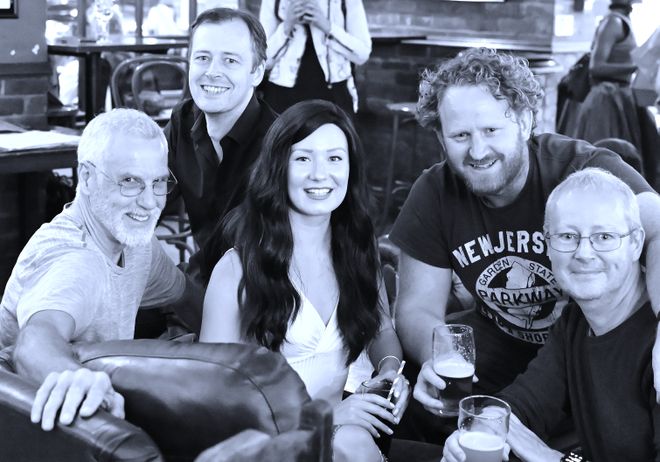 Tayz & the Drolls
Huge thanks to Tauny Southwood who has come on board by bringing on two bands for the Garden Party. 'Tayz & the Drolls' span rock/pop/folk/blues and soul with all members contributing to original compositions – the songs cover life's important themes of love, loss and finding our place in the world, whereas 'Jazz on Tap' will be playing all your favourite jazz standards, and then adding the energy and vitality of contemporary modern jazz – That's Jazz on Tap. Find out more about the bands here.
Food:
South-African themed street food, meat and vegetarian (cash sales preferred)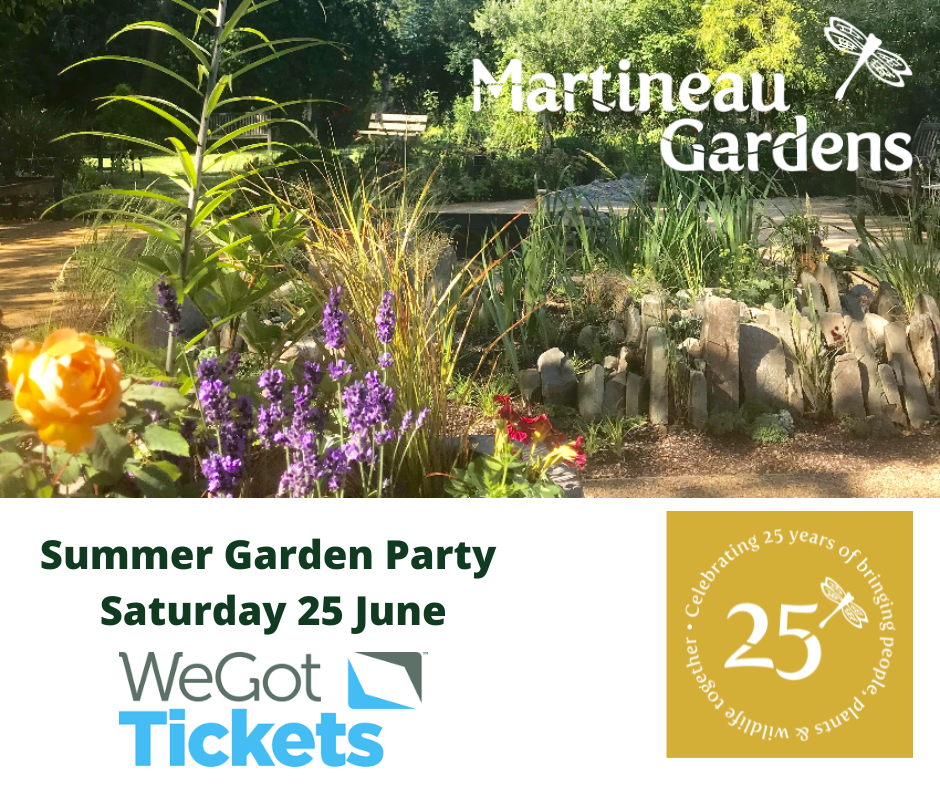 Our cause
For many of the volunteers who come to garden at Martineau Gardens, gardening isn't just a hobby, it's a therapy that provides new ways to deal with their problems. Volunteers garden together – they receive support from a trained staff member and enjoy the benefits of socialising with a supportive group, whilst acquiring new skills in gardening and increasing self-confidence. Therapeutic Horticulture at Martineau Gardens promotes social inclusion, health and well being for all. Our volunteers (some of whom have mental health issues and learning disabilities) look after our two and half acre community garden, creating a beautiful place. The Gardens are open daily (except Sundays and Bank Holidays), free of charge as a place to visit, to relax and unwind in and enjoy its tranquillity. It's a much loved, welcome green space close to Birmingham city centre. We have over 10k visitors each year, who visit the Gardens, attend our events, hire the Gardens for parties, meetings and community events. Hundreds of school children visit for Educational visits and learn about the natural world. We are a thriving independent charity – we raise all our funds and appreciate the support of donors and local businesses who get involved to support our cause.
How the Garden Party helps
We are fortunate and thankful to have support for our charitable services from a number of charitable trusts, but there are expenses that fall outside these funding streams. Unrestricted funding, from donations and events, pays for regular on-costs such as general repairs; replacing or updating office equipment; garden furniture and providing refreshments for visitors. More importantly major costs, such as tree surgery, are met by unrestricted funds. By Becoming a Friend, supporting the Garden Party or other events, or making a donation when you visit, you help us to 'fund the unfundable' which keeps Martineau Gardens as a safe and welcoming community space. Be part of something special and support the aims of the Garden Party by buying a ticket.
Local business support
This is a terrific opportunity for local businesses to reach out, connect to local residents, support a great cause and hopefully enjoy themselves at the same time.
We are very grateful to Nicholls Brimble Bhol solicitors who support the Gardens throughout the year.
Getting to the Event:
There is a small car park at the Gardens, reserved for disabled parking. Public parking for the event will be at the Priory Hospital (opposite) by kind permission. Please park at the rear of the hospital, in the large car park.
Martineau Gardens is well served by buses. The nearest bus routes are Priory Road: 1; Bristol Road: 61, 63; Pershore Road: 45, 47 . To plan your journey by public transport, visit www.traveline.info and use the Martineau Gardens' postcode, B5 7UG.