Connecting Birmingham children and nature … our future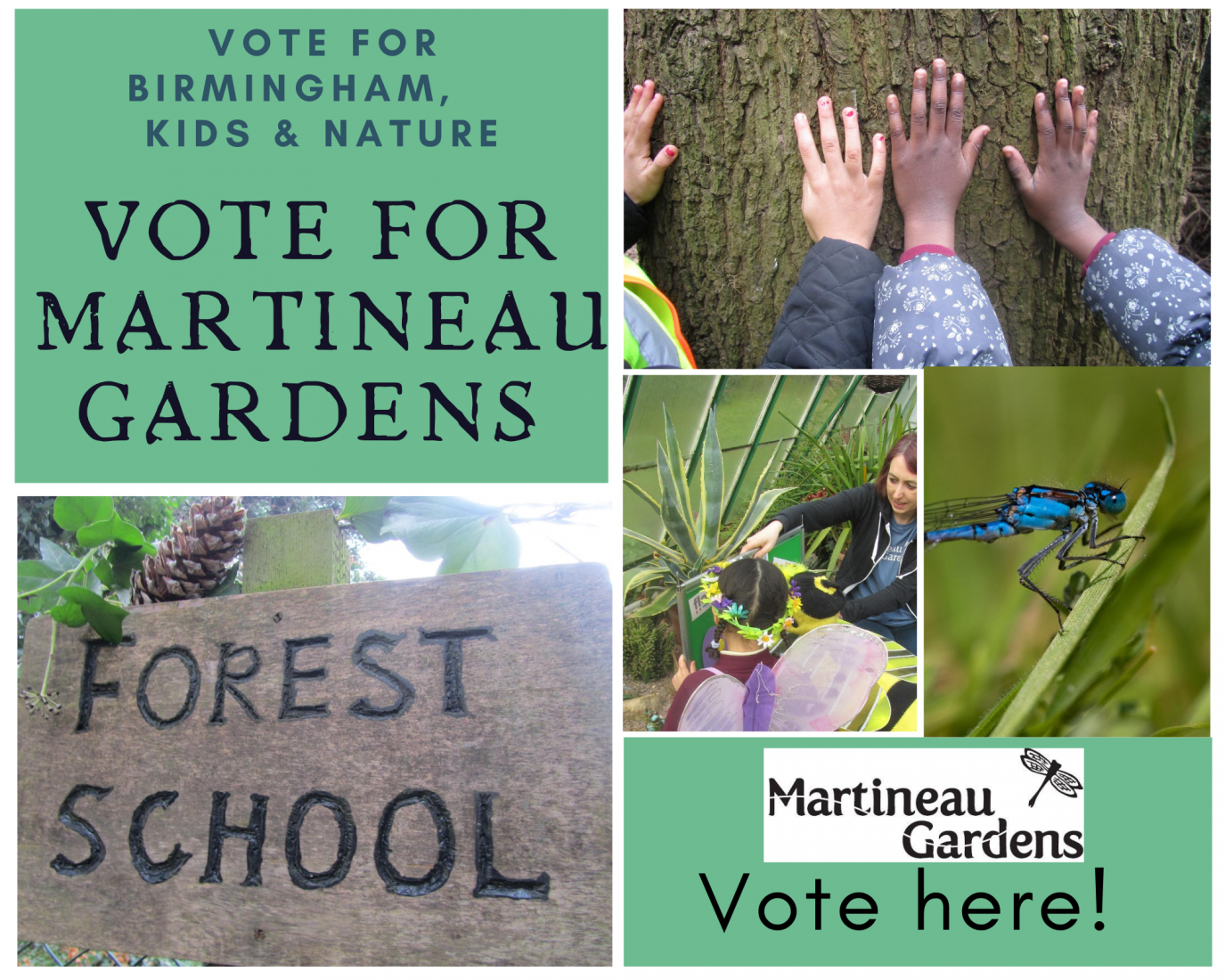 The pandemic has reduced many aspects of our lives, at Martineau Gardens we want to help children reconnect to the natural world. Help Martineau Gardens win £100,000 to bring environmental education into the lives of Birmingham's children.
Martineau Gardens are finalists on the Persimmon Homes' Building Futures shortlist to win a share of £1million pot supporting under-18s nationwide.
We need your online vote to win.
Please vote by clicking here: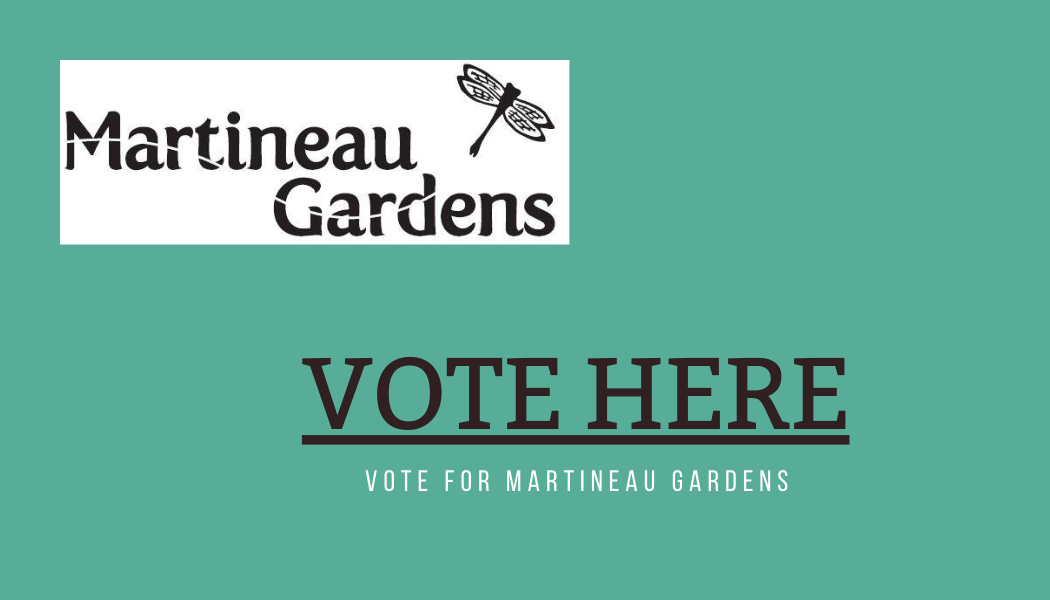 You will be redirected to https://www.persimmonhomes.com/building-futures/finalists . Scroll down through the other finalists to find the Martineau Gardens' voting button which looks like this:

You can help us further by:
Voting daily – yes – really! Vote everyday until 18 September 2020 (It's possible to vote multiple times each day – please bookmark the voting page and vote as often as you can, at home, at work or by mobile to help boost our vote.)
Education at Martineau Gardens
Environmental education has always been important at Martineau Gardens. Encouraging children to explore diverse habitats and hunt for invertebrates; learn about the natural world and wildlife; discover where food comes from (and how good it tastes) in the vegetable plots and orchard; understand the important role of bees and butterflies in pollination and generally have fun while learning. If we are fortunate to win one of the top prizes we will build a dedicated Environmental Education Classroom and redevelop the play area to enhance the natural play experience.
Tim Bruton representing Martineau Gardens said: "It is a huge achievement to have been selected as a regional finalist, but now we really need people to get behind us and get voting so that we are in the strongest possible position to earn one of the top three cash awards on the night.
We have an excellent Environmental Education programme and thousands of family visits each year. If we are fortunate enough to win the public vote we will be able to build a dedicated classroom and improve the children's play area to enhance the natural play value."
Visit the new area on our website: Nature Activities for families
About the prize
Persimmon Homes West Midlands is backing Martineau Gardens to be a prize winner in October, when cash awards of £100,000, £50,000 or £20,000 will be made to those winning the most online votes.
Building Futures is being delivered through the Persimmon Charitable Foundation. Through the scheme, a total of 128 grants of £1,000 have been awarded to groups supporting sport, education & arts and health across Persimmon's 31 regional businesses and its head office.
Persimmon Homes is an official partner of Team GB and the Persimmon Charitable Commission enlisted the help of athletes Jason Kenny and Laviai Nielsen to help determine the three regional finalists for each business division.
One initiative from each category will go on to win £100,000 each through a national award scheme to be decided by a public vote.
As well as the £100,000 first prize, there will be a £50,000 second prize and a £20,000 third prize in each sector, while a further 87 shortlisted projects will each receive £5,000.
Online voting opened on 27 July and will close at midnight on 18 September 2020.