One of our staff, Miranda Kingston was recently interviewed for national magazine, 'Woman's Weekly'.
Pictured here – is the feature which includes interviews with women at two other community gardens.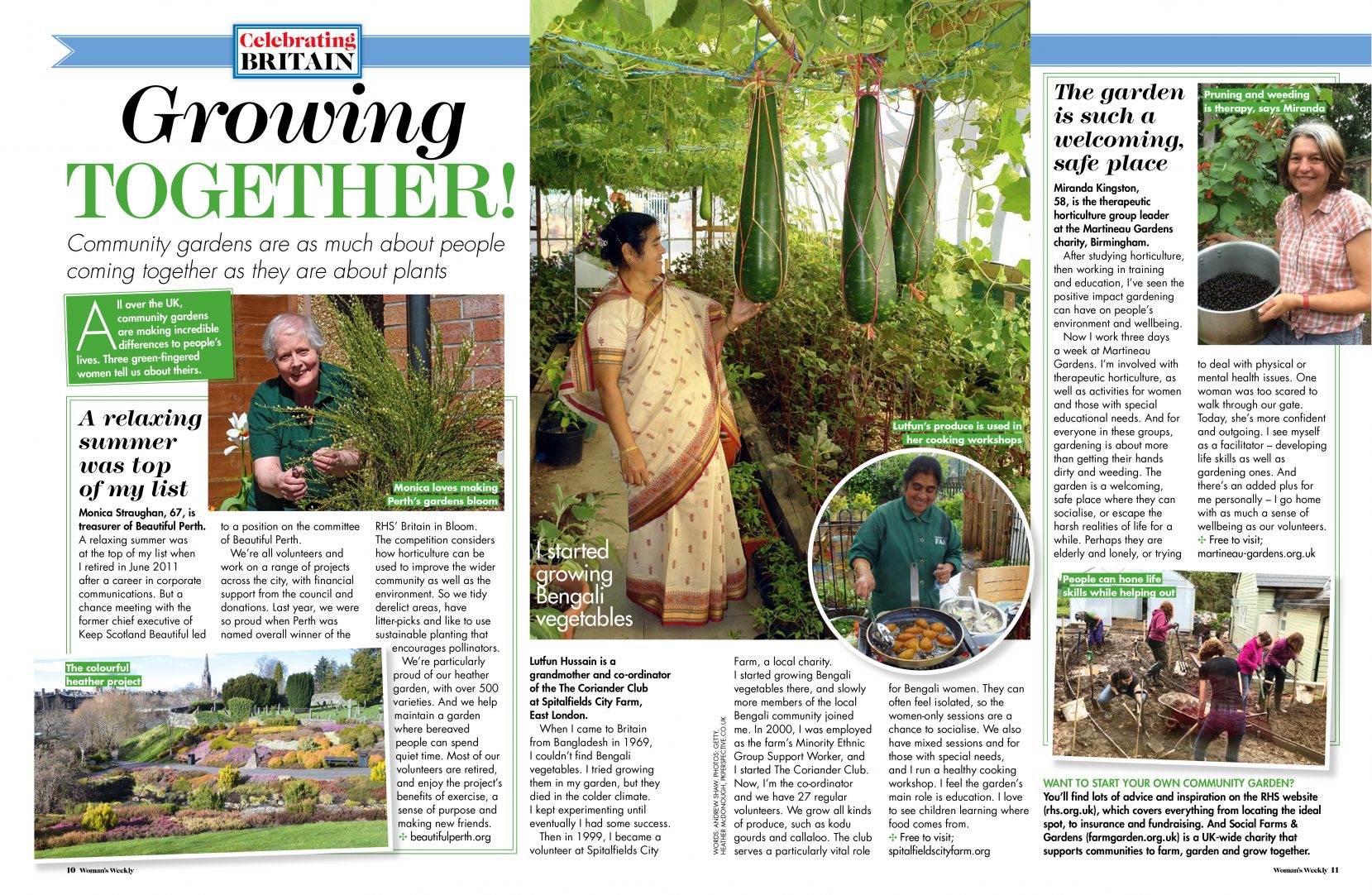 In the interview, Miranda gives an insight into her role as one of our Therapeutic Horticulturalists. She describes Martineau Gardens as 'a safe place where [the volunteers] can socialise, or escape the harsh realities of life for a while',sees herself as a facilitator developing life skills as well as gardening skills.
The interview occurred back in Spring – in the early stages of lockdown and whilst Martineau Gardens continues to be temporarily closed to the public, the therapeutic horticulture project has, since then, been able to restart. Find out more about the Therapeutic Horiculture project during the pandemic here.