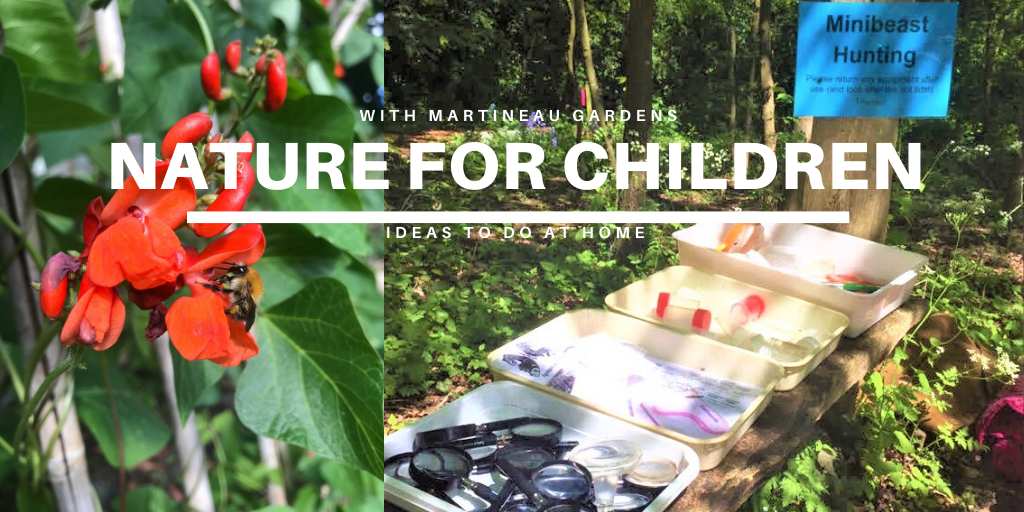 The pandemic has forced us all to look at new ways to stay connected with each other, but has also seen so many of us connecting with nature more frequently. Martineau Gardens' Environmental Education Officer Juliette Green created a series of on-line events for children and their families to bring a bit of a sparkle to their daily exercise by encouraging them to look deeper at the nature around them. Over five weeks, Juliette filmed various locations around Martineau Gardens and broadcast her videos live which can be viewed on-line.
There's a range of themes to enjoy, including a pond-dip, a minibeast hunt, a tree tour, a dinosaur hunt and, with Sam Walker (our volunteer beekeeper) a close up investigation of one of our beehives. Not just for children, these films are very informative and will further knowledge of the natural world around us. Here's a sample of two of the films, with more to follow soon.
Inside the Hive – bees at Martineau Gardens
Juliette and Sam find out what's buzzing inside the hives.
Tree Tour of Martineau Gardens
Do you struggle to identify trees in leaf? This video of a summer walk , narrated by Juliette video is full of information and tips to help you!
This is just the beginning! More videos and activities are planned – to see the latest releases, sign up to our e-newsletter here or follow us on facebook or twitter.