UPDATE: Grow you tenner has closed, the full £100k match pot has been allocated in just over 24 hours!
Please would you consider setting up a monthly on-line donation to Martineau Gardens with Local Giving?
Through the 'Grow Your Tenner' campaign, your direct debit donation will be match funded for the first 6 months, meaning a £10 monthly donation by you will earn £200 (including eligible gift-aid)*. You can find out more here,  or please telephone us to discuss on 0121 440 7430.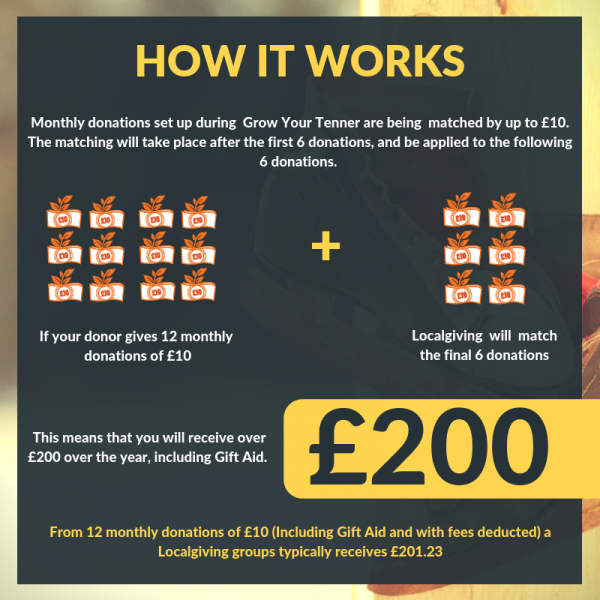 On your marks, get set… Grow Your Tenner!
*This year's Grow Your Tenner campaign launched at 10am on Tuesday 11th December 2018. The campaign will run until the match funding is fully allocated or 12am on Thursday the 10th January 2019 – whichever comes first. The campaign is encouraging people to become long term supporters of their local charities, like Martineau Gardens. If you set up a direct debit to Martineau Gardens (through Local Giving) for a year, Local Giving will match your monthly donations (by up to £10) for a full 6 months.