Saturday 29 June 2019
4pm – 8pm
Charity Auction  and Raffle 
In support of Martineau Gardens,
our beautiful therapeutic Community Garden  
Tickets: £15 (now on sale; £20 on the gate – for advance purchase scroll to end of page)
2019 sees the return of our fabulous Summer Garden Party, for the sixth year running. Please join us for an evening of food, wine and live music. Our charity auction is the highlight of the evening with Biddle and Webb Auctioneers as our pro-bono auctioneers. Confirmed musicians for the evening are Wild Irish.  This is a wonderful evening, to meet up with friends and family, join in with the excitement of the auction, buy a raffle ticket, enjoy the music and wine (all included in your ticket price) whilst raising money for our cause.
Hot off the press is our Auction Brochure for 2019. Scroll down to view it.
Auction Brochure
You can view the auction brochure here, hot off the press. Our thanks to all our donors for their support.
Martineau Gardens Auction Brochure 2019 e
Our cause
For many of the volunteers who come to garden at Martineau Gardens, gardening isn't just a hobby, it's a therapy that provides new ways to deal with their problems. Volunteers garden together – they receive support from a trained staff member and enjoy the benefits of socialising with a supportive group, whilst acquiring new skills in gardening and increasing self-confidence. Therapeutic Horticulture at Martineau Gardens promotes social inclusion,  health and well being for all.  Our volunteers (some of whom have mental health issues and learning disabilities)  look after our two and half acre community garden, creating a beautiful place. The Gardens are open daily (except Sundays and Bank Holidays), free of charge as a place to visit, to relax and unwind in and enjoy its tranquillity. It's a much loved, welcome green space close to Birmingham city centre. We have over 10k visitors each year, who visit the Gardens, attend our events, hire the Gardens for parties, meetings and community events. Hundreds of school children visit for Educational visits and learn about the natural world. We are a thriving independent charity – we raise all our funds and appreciate the support of donors and local businesses who get involved to support our cause.
Local business support
Funds raised from the Garden Party go directly to support the Therapeutic Horticulture Project here at Martineau Gardens and contribute to keeping the Gardens open for free, for the people of Birmingham to visit. We think it's a terrific opportunity for local businesses to reach out, connect to local residents, support a great cause and hopefully enjoy themselves at the same time.
We are very grateful to Nicholls Brimble Bhol solicitors who support the Gardens throughout the year.
Our event sponsors:
Our thanks to:
BIRA (British Independent Retailers Association)    Genie Tutors     QualitySolicitors Davisons
How to book tickets: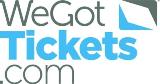 Tickets are now on sale and cost £15 (£20 on the gate, subject to availability).  You can buy them:
on-line from WeGotTickets (a £1.50 booking fee applies) click here
by phone, call Martineau Gardens 0121 440 7430 (Monday to Friday 10am until 4pm, card sales, no booking fee)
in person from Martineau Gardens (cash, card or cheque, no booking fee)
Getting to the Event:
There is a small car park at the Gardens, reserved for disabled parking. Public parking for the event will be at the Priory Hospital (opposite) by kind permission. Please park at the rear of the hospital, in the large car park.
Martineau Gardens is well served by buses. The nearest bus routes are Priory Road: 1; Bristol Road: 61, 63; Pershore Road: 45, 47 . To plan your journey by public transport, visit www.traveline.info and use the Martineau Gardens' postcode, B5 7UG.